The Trademark Bundle has everything you need to finally register your trademark the right way.
let us handle filing your federal trademark application
...so you can finally legitimize your business.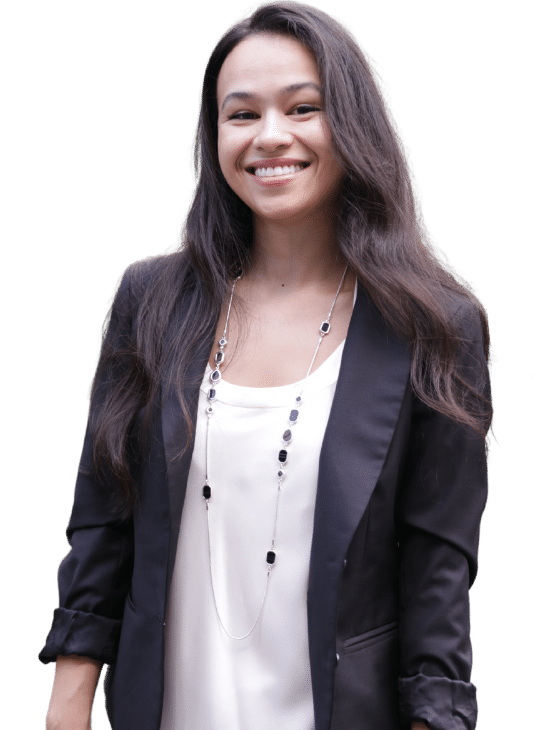 I'm an award-winning lawyer and it is my mission to make legal simple and accessible.  I wanted to come up with an easy way for you to submit your federal trademark application without having to hire an expensive lawyer.  The solution?  The Trademark Bundle.
The Trademark Bundle is designed to make registering your trademark simple.  
Whether you're an entrepreneur, business owner, coach or blogger, the Trademark Bundle simplifies the process, because we handle filing your Trademark Application with the United States Patent and Trademark Office (USPTO).  
All we need from you to get started is to answer a few questions about your trademark, then we'll handle it from there.  We guide you through every question with videos and examples (instead of speaking to you in "legal speak"), so you can confidently answer each question.
why should you register for a trademark?
Put simply, trademarks are words or logos that help consumers identify the source of a product or service. An example of a trademark is the Golden Arches of McDonalds. This stylized yellow "M" identifies to consumers the products and services at McDonald's.
For the TEAS Standard filing option, the government charges $350 for each Class. So, if you have two Classes of goods and services (like, selling t-shirts in Class 25, and providing legal services in Class 45), you would pay $700 total in government fees for both Classes.  Most people only have one class, so the total you would pay for the government filing fee is $350.  This payment goes directly to the USPTO.
protect your brand
Trademark Bundle
$
299
plus government filing fees*
Federal E-Filing of your Trademark Application with the USPTO

Direct-Hit Search of USPTO Database of Trademarks

Videos Guiding You Through the Application Process

Lifetime Customer Support
Are You Ready To protect your brand?